Meet Advanced Hearing Systems's
Hearing Specialist
Hearing aids are an investment in your health and quality of life. Our hearing instrument specialist is committed to helping you hear better.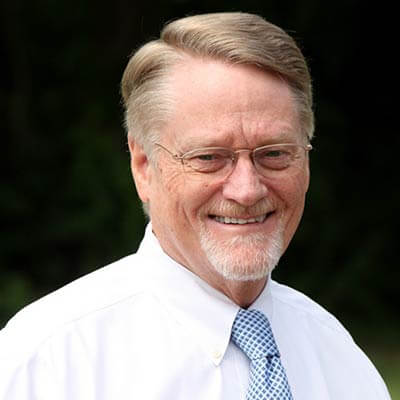 Bill Morgan, BC-HIS
Hearing Instrument Specialist
Bill Morgan has been in the healthcare field for over 46 years. He began his career in the medical field in 1973 when he joined the Navy and became a Hospital Corpsman. His distinguished 20-year career consisted of numerous assignments including Commissioning staff and Plankowner at Naval Regional Medical Center Okinawa, Japan, Commissioning crew and Plankowner aboard the USS Theodore Roosevelt (CVN-71) and being deployed to Saudi Arabia in August 1990 to Fleet Hospital Five, a 500-bed hospital set up in 18 days in support of Desert Shield and Desert Storm in the liberation of Kuwait.
Read More
Bill retired from the Navy in 1993 as a Senior Chief Hospital Corpsman to begin his career in the Hearing Health Care Field. He incorporated Morgan Family Hearing Center in the Commonwealth of Virginia in June of 1993 and began doing business as Advanced Hearing Systems, servicing the hearing impaired of Hampton Roads and Northern North Carolina. He is licensed in Virginia by The Board for Hearing Aid Specialists, Board Certified by the National Board for Certification in Hearing Instrument Sciences, a Qualified Member of the International Hearing Society, and a member of the Virginia Society of Hearing Aid Specialists where he has served as President and on the Board of Directors. Bill is a member of the Southside Lions Club in Chesapeake, VA. On April 20, 2013 at Southside Lions Club 65th Annual Installation Night Ball, Bill was honored by receiving the Melvin Jones Fellow Award for "Dedicated Humanitarian Service."
His involvement with the Lion's Clubs stimulates his passion and commitment for serving others and giving back to the community. This commitment has led to Advanced Hearing Systems donating an immeasurable amount of time and with the support of the local Lions Clubs and the Lions Charity Foundation of District 24-I, has fit hundreds of hearing aids on individuals who otherwise would not be able to afford them.
Continuing education is essential to maintain the skills necessary in the ever-advancing fields of medicine and technology, but over 45 years of healthcare experience has taught Bill that knowing how to effectively communicate with people is just as important. In Stephen Covey's book, "Seven Habits of Highly Effective People" one of the habits is "Seek first to understand, then to be understood." Bill firmly believes the key to understanding a patient's hearing loss and the challenges they face, is to listen with the eyes and the heart.
Why wait? You don't have to live with hearing loss.